Feature
Orange County Anti-Trafficking Task Force
"They have so much motivation to keep moving forward, even though they've had so many obstacles."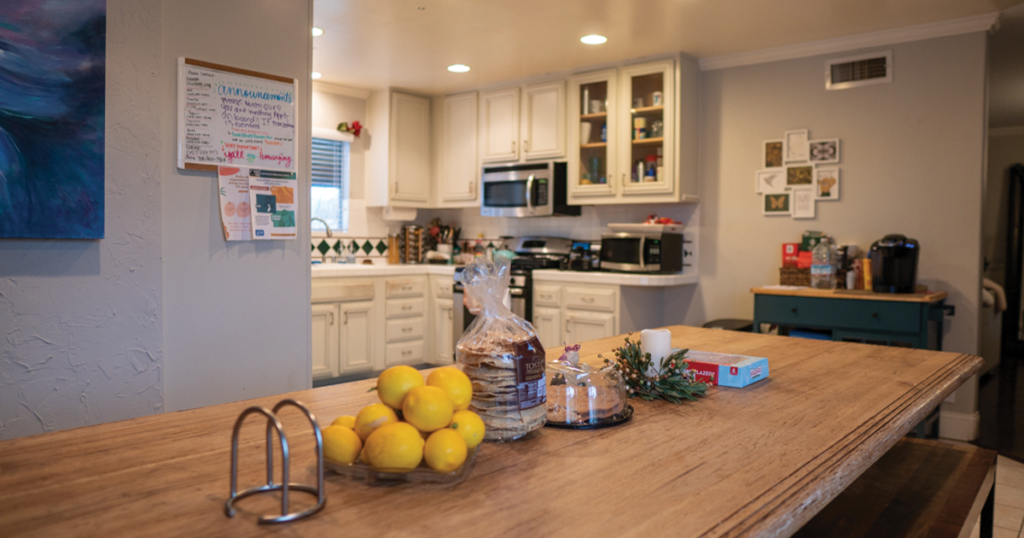 Orange County, CA — Many know The Salvation Army for our ministries designed to help those with nowhere to turn. We help clients dealing with common issues that are widely known and cared about: poverty, hunger, homelessness, disaster relief, etc., but we also seek to help those suffering from "invisible" problems. An issue of growing concern, but one that still demands more public attention, is human trafficking. The modern-day slave trade generates multiple billions of dollars oppresses almost 50 million people around the world. The Salvation Army is on the frontlines of this problem, assisting survivors as they transition out of unimaginably difficult situations.
Across the United States, the Army has teams in place to help people who have been trafficked, either in labor or commercial sexual exploitation. One such team, based in Orange County, primarily focuses on case management for individuals who have exited their trafficking situation. There are two sides of the program: foreign national and domestic.
Trafficking survivors who connect with the Orange County Anti-Trafficking Services can be referred to the program in multiple ways. Oftentimes these referrals come from immigration attorneys or other survivors who have worked with The Salvation Army's Anti-Trafficking Services, but the highest number of referrals comes from the National Human Trafficking Hotline. Once the referral is received, the team does an assessment of the person's situation to determine if their experience qualifies as trafficking. If so, they can proceed with case management services and figure out how to help the client achieve their long-term goals.
For foreign-born clients, they are offered long-term guest housing until they receive immigration relief, which can take some time. The team coordinates with Public Law Center to get these clients T visas, which are specifically for survivors of trafficking. Cindy Islas, a case manager who specializes in foreign national cases, estimates that Anti-Trafficking Services has helped around 200 foreign survivors throughout the program's history and only two visas have been denied in all that time. Once survivors get that relief, they move out of the guest housing, but continue to receive services and assistance from case managers until they are fully self-sufficient and independent, which is the goal of the program and one of the most important steps for a survivor of trafficking. Anti-Trafficking Services has served foreign-born clients varying in age from teens to late fifties.
Similar services are provided to domestic survivors who are referred to the task force. A recent addition to the task force's programming is Tatiana's Home, a six-month program that serves survivors who are female US citizens between the ages of 18-25, as they work to achieve self-sufficiency. The home was shut down during the height of COVID, not too long after it had first opened in 2019, but that resource is now back in full swing and available to those who need it. The location of the home is confidential to protect the residents as they work on their goals. The employees of this program, which is staffed 24 hours a day, regularly provide ongoing case management and crisis intervention.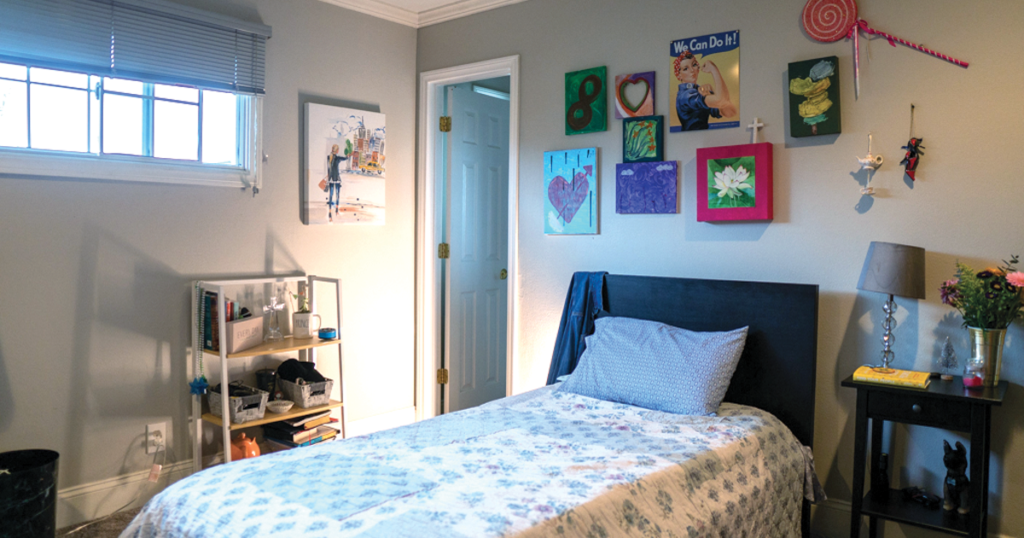 Islas shared one survivor's story, detailing some of the challenges survivors can encounter when exiting their trafficking situation. The team worked with a client in a unique situation: a woman who was both foreign-born and a US citizen, whose trafficker had access to her social security number and all other private information. In short, she couldn't work or do anything public without her trafficker being able to find her. She was the recipient of both serious threats and dangerous actions directed at her. She couldn't even use her name out of fear for not only her, but also her son's, safety. While she stayed in Army housing, it was a long difficult process to fix her situation. After several attempts with the Social Security Administration, explaining and re-explaining her situation, applying and reapplying for a new SSN, she was finally able to get a new number, passport and name. She now lives independently and is able to work and provide for her son. "It was like a roller coaster ride, with lots of dips and difficult situations, but she powered through it," Islas said. "That's something I can say about all of our clients … they're super resilient. They have so much motivation to keep moving forward, even though they've had so many obstacles. They are just so resilient."
The team gets some support from volunteers and partners in the community. Partners and stakeholders fund projects, including volunteer opportunities, support groups and client events — like music and art activities and beach outings. Anti-Trafficking Services is also a core member of the Orange County Human Trafficking Task Force, co-chairing the victim services side of the organization in collaboration with Waymakers, a partner agency. The Army works closely with Waymakers in its case management, particularly for domestic clients, as Waymakers doesn't have much involvement with the international side of trafficking. The law enforcement side of the task force is handled by the Anaheim Police Department.
"[Trafficking] is something that is going on all around us. It's very prevalent, and it's not very well known," says Morgan Guzman, manager of Anti-Trafficking Services. "I'm very proud to be a part of it and to directly walk alongside our clients toward their independence … seeing them go through their struggles or upsets, their downs or wins, their losses, it is an honor to be a part of that. It's not easy, but it's very rewarding to see these successes that do happen."
Both Guzman and Islas reiterated that one of the biggest hurdles to overcome in their work is the lack of awareness of the issues surrounding human trafficking.
For more information about the issues, education on the subject, or information on what the Army is doing to combat it and opportunities to help, visit https://sajustice.us/. 
PHOTO: Tatiana's home—JANE YI